Post only afects users with Movistar and Jazztel as a provider so it's only in Spanish.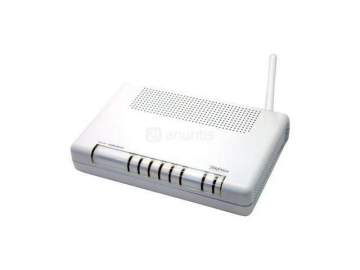 Realmente lo correcto sería decir que NUNCA han sido seguras como mencionamos aquí.  Pero ahora se ha hecho público el algoritmo que usan estos proveedores para producir su contraseña por defecto (la que viene en la etiqueta debajo del router y que, desgraciadamente casi todo el mundo usa).
Las razones no nos preocupan, lo importante es que lo hemos probado en un router con este generador de contraseñas y funciona. Hemos podido obtener la contraseña rapidísimamente con dos datos públicos, el SSID (nombre de red) y la dirección MAC. Ambas cosas se consiguen con cualquier programa como inssider.
Nota: Este generador es válido para redes con 4 digitos detrás del _ que vienen con clave WAP. Pero el de WEP es fácil de hacer también.
Esto es importante porque ahora es FACILÍSIMO conectarse a una red wifi de Movistar o Jazztel que no haya cambiado la configuración por defecto.  Recomendamos cambiarlos (explicaremos como pronto).
Fuente: http://www.zonavirus.com/noticias/2011/las-claves-por-defecto-de-los-routers-de-movistar-y-jazztel-al-descubierto.asp
Os recomendamos los siguientes productos relacionados con la informática: