Ya hemos escrito algún artículo sobre este tema por diversas razones (evitar limitaciones de tiempo en ciertos servicios, acceder a servicios en el extranjero o sólo por seguridad en wifis abiertas).
Pero dado el cariz que han tomado los acontecimientos en España con la absurda Ley Sinde, y la actitud al margen de los políticos que han optado, en su ignorancia, por el no oigo, no veo, no hablo con ustedes: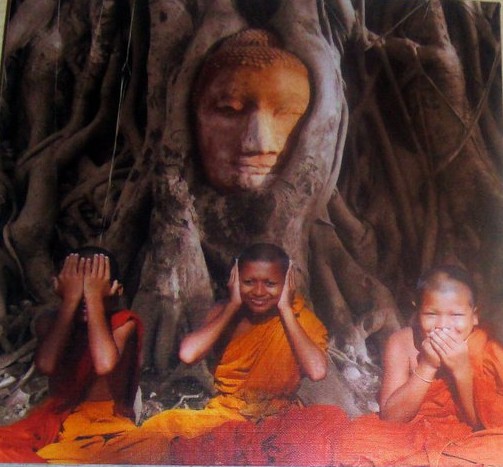 estos programas  se hacen casi imprescindibles. Esto es lo que ha pasado en otros países y produce que sea más difícil perseguir los delitos pero…es a lo que nos lleva la censura, y lo que acabará pasando. Y todo para que sea totalmente inútil.  Recordamos que también hemos propuesto opciones gratuitas válidas  y funcionando (Jamendo y Filmin) para que los usuarios tengamos una opción de streaming de pago a la que se niega, y hace imposible (por canon etc) la industria. QUEREMOS pagar.
Los programas anteriores tienen cada uno su característica. Tor es fácil de usar y potente, pero el ancho de banda del que dispone, al ser libre, es limitado y acaba siendo algo lento (está mejorando). Hotspot es muy fácil de usar y la velocidad no está mal, pero incluye anuncios algo cargantes y a veces se corta. Hoy, creo que por primera vez en el blog, presentamos programas de pago como alternativa posible (eso si, el pago es casi simbólico y las ventajas enormes).
Ipredator es una VPN creada por The Pirate Bay cuando salió en Suecia la ley de propiedad intelectual.  El servicio cuesta 5€ al mes y te da una IP (creo que de Suecia) para ocultar la tuya, y que, de esa manera, no se te pueda identificar. Además, tu navegación va encriptada con algoritmos parecidos a los de pago por internet. Aceptan pagos por Paypal. El único fallo puede ser que la IP, al ser de Europa, no te permita acceder a servicios de sólo EEUU.
BlackVPN es un servicio parecido al anterior, con IPs de EEUU. El precio es el mismo y, por las reviews tiene una velocidad muy aceptable. Ideal para acceder a servicios de USA como muestra Xataka.
Disfrutad, compartir y descargad. Sed libres.
English: We've already talked about VPNs before because they allow us to surf anonymously on public wifis, access USA services or avoid time limited services. However, due to a new law brought out in Spain, we'de like to give this theme a new twist and show how to avoid being SPIED upon. Obviously this has it's drawbacks, such as making crime investigations harder, but it's what our ignorant politicians are forcing us to.
I think this is the first time we've written about payed services. Previous VPNs were free but had some drawbacks. Tor is very powerful but slow, mainly because it's free.Hotspot is very easy to use but has ads everywhere and sometimes suffers from cuts.
Ipredator is a  service brought out by The Pirate BAy when Sweden brought out it's previously mentioned law. It's just 5€, has nice speed and gives you a new IP and encrypts your browsing. The only drawback is that the IP is from Europe, so you cna´t access USA services. It admits Paypal.
BlackVPN is a similar service, with the same price and good reviews about its speed. It has USA IPs so you can use it to access USA's services.
Have fun, share and download.
Os recomendamos los siguientes productos relacionados con la informática: