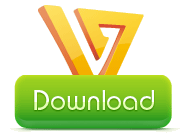 Free Video converter es un programa gratuito muy potente y muy sencillo de usar. Recientemente ha sacado la nueva versión que además incluye nuevas opciones bastante interesantes:
Añade MKV, SWF, MPEG como formatos de salida.
El usuario puede solicitar un tamaño original de salida y el programa calculará un bitrate acorde para ajustarlo.
Editor avanzado de preset.
Puedes crear DVDs desde ficheros y grabarlos a DVDs de doble capa. Afirma poder grabar hasta 20 horas de video en un DVD normal y 40 en uno de doble capa, incluidos los menús.
Además incluye muchas opciones como convertir fotos y mp3 a videos, subir a youtube, conversor más rápido y con menos recursos, formatos varios de salida (AVI, WMV, MP4, MKV, SWF, MPG, 3GP, MP), convierte a varios dispositivos (iPod, iPhone, iPad, PSP, PS3, Android), más de 200 formatos de entrada…Y TODO GRATIS!
Casi indispensable para cualquier amante de los videos o Youtube. Sólo para usuarios de Windows.
Incluimos aquí unas líneas de una clienta (Patricia), que se ha vuelto casi una experta en edición de vídeos, donde comenta los problemas que tuvo al comenzar y su evolución:
Hola a todos,
Empecé a editar videos en Windows, con el Movie Maker que a mí me parecía sencillo.  Y luego lo sofistiqué un poco con el Pinacle Studio…….  Estos dos programas aceptaban las máquinas de video que yo tengo, una handycam de Sony y otra más antigua de cinta.

Pero, luego entré en el mundo mac y me enteré que mi handycam no era compatible con mac.  Así que entre en todo el mundo de los codec (sí al intentar ver un vídeo la máquina no te autoriza, el motivo más habitual es no tener instalados los codecs que te hacen falta, yo sobrevivo, gracias a mpeg streamclip, perian, elgato video capture, pero hay muchos más).
Celda 211, recibió un Goya al mejor montaje.  La película rodada en RED One, se montó en Final Cut, volcando el material Apple ProRes 422 para terminar en un Lustre en FotoFilm.
Esto es super revolucionario, ya que la RED One que es un cámara de video relativamente sencilla pero profesional, va como las nuestras directamente al ordenador, con lo que en cuestión de minutos, están trabajando con lo rodado unas horas antes, cortando y manipulando las tomas, esto ahorra un montón de tiempo y dinero.
English:
Any video enthusiast finds him/herself with the problem of video formats (and codecs :-D) and converting videos from one to another. Free video converter has been around for a while, but it's recent version has so many interesting features we needed to make a review.
The newest features are:
MKV, SWF, MPEG as output formats
Users can now decide the output file size
and the program will calculate the video bit rate accordingly.
An advanced preset editor that lets you add, modify, and save your own presets.
The ability to create DVDs from media files and burn to dual layer DVD's . It claims to burn up to 20 hours of video to a standard DVD and 40 hours to dual layer DVD's, menus included.
Here you can see a list of all the things the program can do: http://www.freemake.com/free_video_converter/
Os recomendamos los siguientes productos relacionados con la informática: