En ciertas ocasiones nos puede interesar descargar una página web parcialmente o al completo, ya sea para tener los datos o para emularla en local. Existen muchos programas para realizar esto pero el más completo que hemos probado ha sido este.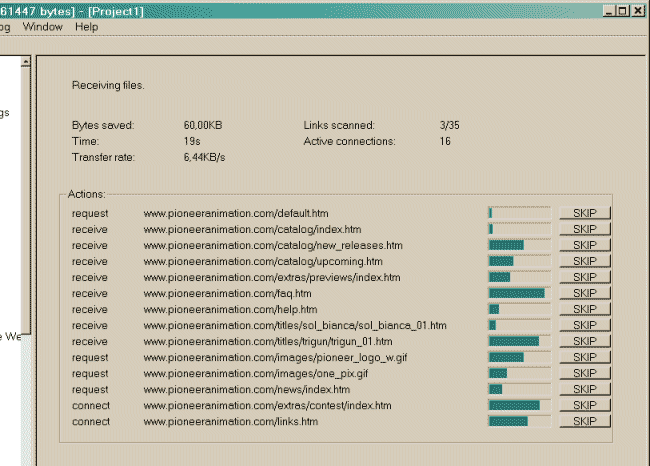 HTTrack tiene muchísimas opciones para elegir las rutas, el número de niveles que leer, las opciones de retries etc. Eso puede asustar al usuario novato. Eso si, funciona bastante bien "out of the box" y, aunque el aspecto no es muy amigable, cumple su misión a la perfección.
Además, crea una copia en local que puedes usar para navegar la web desde tu ordenador (evidentemente las páginas dinámicas no funcionan como debieran).
Disponible para Windows y Linux.
A client asked us to find a suitable program for downloading a complete web page (with documents included). There are various programs to do this but HTTrack is the best we've tried.
It's got a very basic interface, and probably so many options an inexperienced user might be a bit afraid to use it. However, it works perfectly out of the box and serves it's purpose efficiently.
It creates a local copy of the web page so we can browse it on our PC. Obviously dynamic web pages do not work as on the server.  Available for Windows and Linux.
Os recomendamos los siguientes productos relacionados con la informática: