Hace unos días, el fundador de la página Have I been Pwned anunció que ha descubierto una colección de contraseñas e e-mails hackeados enorme. Supone la segunda mayor filtración de datos de la historia.
Estamos hablando de 772,904,991 correos, 21,222,975 contraseñas únicas y
1,160,253,228 combinaciones de contraseñas y correos. En total ¡¡más de 87Gb de datos!!
La colección la ha descubierto en MEGA, gracias comentarios de lectores de su página. La ha llamado Collection #1. Su tamaño impresiona, aunque contiene recopilaciones de filtraciones anteriores.
Ya la ha subido a su página (que es una base de datos pública de filtraciones).
¿Cómo compruebo si mi cuenta está ahí?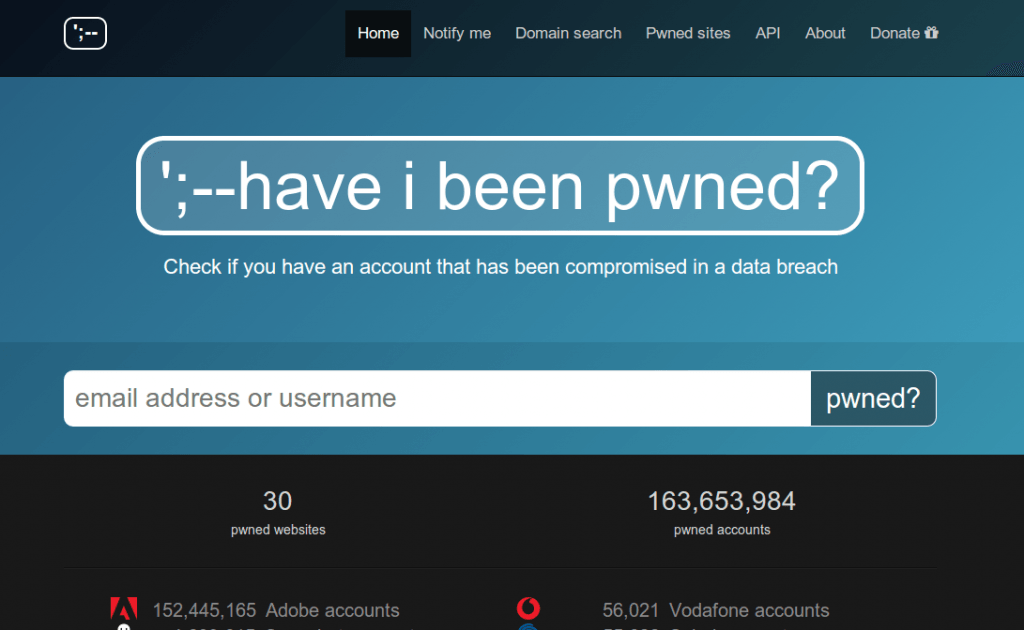 Para eso es para lo que esta persona creó la página Have I Been Pwned. Entra en esta página, pon tu e-mail para comprobar si está ahí.
Si no está no te preocupes, estás a salvo.
Si está significa que alguna página en la que estuviera tu correo ha sido hackeada y tus datos son públicos. Esta página te dirá dónde. Pero aún así recomendamos que cambies la contraseña en todos los servicios que usen ese correo.
No sólo puedes comprobar si tu correo se ha filtrado, sino que también puedes comprobar tu contraseña en esta página. Al comprobar tu contraseña verás si está en la lista. Si está, no la uses….es una de las que comprobarán automáticamente (con robots) al intentar acceder a un servicio.
Os recomendamos los siguientes productos relacionados con la informática: