Ahora que Spotify está limitando las cuentas gratuítas, mucha gente está buscando alternativas. Una de ellas que nos ha prensentado una cliente es Uwall.tv :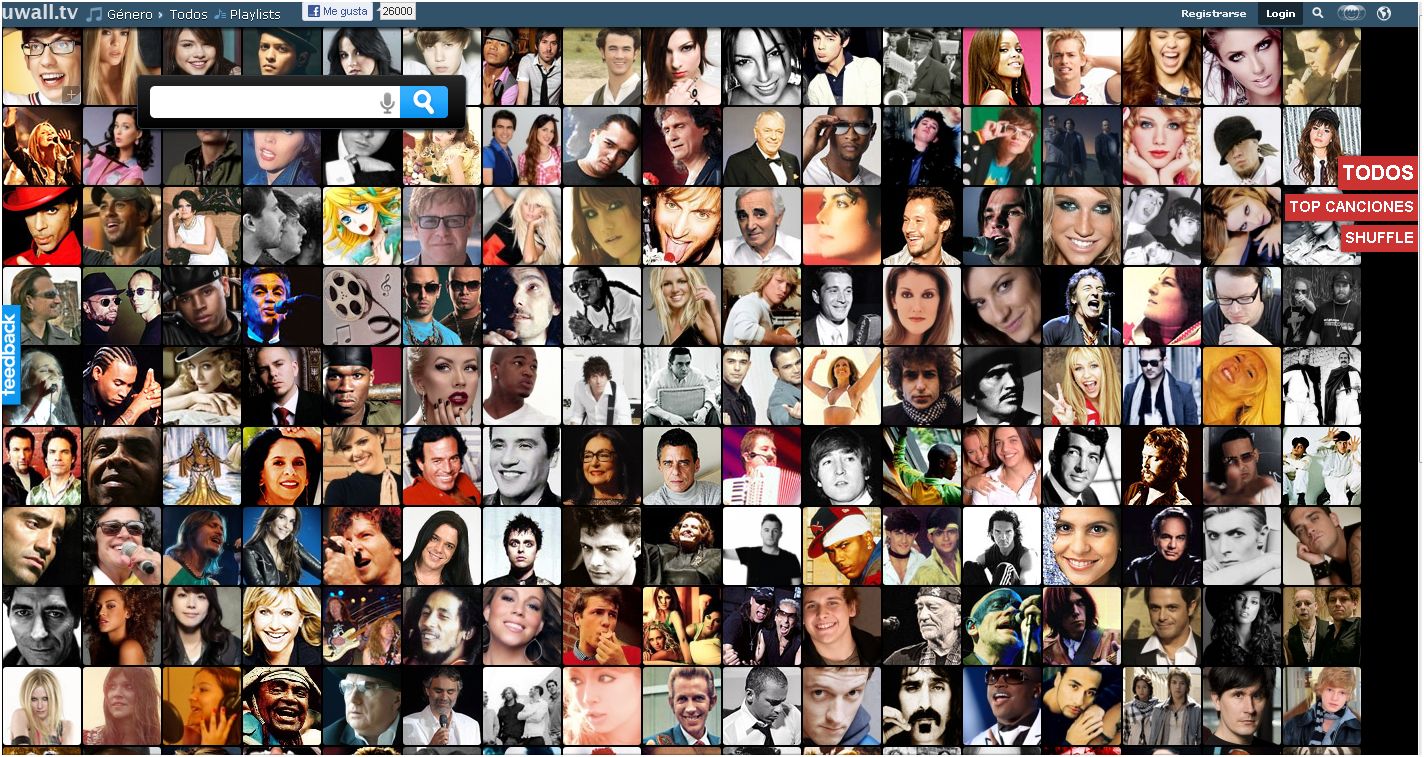 La verdad es que (si tienes una conexión decente) es una opción muy interesante. Usa el gran catálogo de videos de youtube pero te permite seleccionarlos o clasificarlos. Nada más entrar en la página ves un montón de fotos de artistas. Si pinchas en la foto del artista podrás escuchar canciones sólo de ese artista. Arriba en la izquierda se puede elegir el género o las listas. A la derecha hay unos accesos directos para escuchar Todo, shuffle (aleatorio) o las más escuchadas. Evidentemente también podemos buscar algo que queremos.
Es sencillísimo de usar, y muy visual (para qué queremos usar Spotifiy???) 😛
Now that Spotify has modified its free accounts, a lot of people are looking for free alternatives. A client showed us yesterday a very good option which uses youtube as its (inmense) database.
Uwalll.tv opens with a clear wall full of photos of artists. If you click on an article, you will start listening to songs of that artist. Up on the left-hadn corner you can select the style of music and even playlists. On the right there are shortcuts to "listen all", shuffle or "most listened to". 
The user interface is fabulous, and the way you can change from one selection to the other is smooth and easy. So why would you need Spotify then? 😛
Os recomendamos los siguientes productos relacionados con la informática: